DRENCHEDskin®
Regular price
Sale price
$24.00 USD
Unit price
per
Sale
Sold out
Introducing our Prism Glow Shimmering Body Oil – a radiant addition to your skincare routine. This lightweight and non-greasy formula effortlessly glides over your body, nourishing your skin and leaving it with a captivating mesmerizing glow.


Crafted with care, our body oil features a blend of luxurious ingredients renowned for their nourishing and antioxidant-rich properties. Organic Jojoba Seed Oil and Raspberry Seed Oil work harmoniously to promote a youthful appearance and support the overall health of your skin.

Prepare to be mesmerized by the shimmer this body oil imparts, enhancing your natural radiance without any oily residue. Its nourishing embrace unveils your skin's natural beauty, leaving you feeling truly radiant and captivated.

Elevate your skincare routine with the Prism Glow Shimmering Body Oil. Discover the power of its opulent moisture, youth-enhancing properties, and captivating shimmer. Embrace a skincare experience that nourishes your body and leaves you feeling absolutely radiant.

Highlighted Ingredients

+Organic Jojoba Seed Oil: Experience the luxurious hydration of our organic jojoba seed oil. This nourishing oil is known for its deep moisturizing properties, leaving your skin feeling velvety-smooth and soft. With its natural ability to maintain the skin's balance, our organic jojoba seed oil provides essential fatty acids and vitamins, promoting a healthy and radiant complexion.
+Raspberry Seed Oil: Indulge in the protective benefits of our raspberry seed oil. This oil is enriched with antioxidants, helping to shield your skin from environmental stressors and imparting a natural, healthy glow. Our raspberry seed oil is carefully extracted from raspberry seeds and is abundant in antioxidants and vitamins. It rejuvenates the skin, leaving it soft, supple, and revitalized.
+Squalane: Our squalane is derived from plant sources, providing effortless replenishment and nourishment to your skin. Experience the indulgence of incredibly supple and touchably soft skin. Squalane is a lightweight and non-greasy moisturizing ingredient known for its ability to replenish and hydrate the skin. It leaves your skin feeling soft, smooth, and silky, without any greasy residue.
+Tocopherol (Vitamin E): Tocopherol is a potent antioxidant that helps protect the skin from free radicals and environmental damage. It also supports the skin's natural healing process, promoting a youthful and healthy-looking complexion.
These thoughtfully selected ingredients work harmoniously together to nourish, hydrate, and enhance your skin, leaving it with a luminous glow and a velvety touch. Embrace the luxurious experience of our shimmering dry body oil, enriched with these exceptional ingredients, for an indulgent and radiant skincare ritual.
How to use

Begin by ensuring your skin is clean and dry.

Shake the bottle well to mix the shimmering particles evenly.

Dispense a small amount of the Prism Glow into the palm of your hand.

Massage the oil onto your body in a circular motion, focusing on areas you wish to highlight and enhance.

Allow a few moments for the oil to absorb into your skin, revealing a captivating shimmer and a velvety touch.

For optimal results, use after bathing or showering when your skin is most receptive to hydration.

*Before applying, we recommend patch testing a small area to ensure compatibility with your skin.


Skin Type
Our shimmering body oil, Prism Glow, is suitable for all skin types.

Tips

- Prior to application, exfoliate your skin to create a smooth canvas for the shimmering oil.
- Apply a small amount first and gradually build up the desired level of shimmer for a personalized glow.
- For an added touch of luxury, apply the oil to areas where the light naturally hits, such as the décolletage, shoulders, and legs.
-Mix a few drops of the shimmering dry body oil with your favorite moisturizer for a subtle radiance all over your body.
-Layer for intensified radiance: Apply a second layer of the shimmering dry body oil for an amplified shimmer effect or to create a more dramatic look.
-Remember, a little goes a long way with this product. Experiment with different application techniques to discover the perfect shimmering glow that reflects your unique style and personality.


Full Ingredient List

Ingredients: Ethylhexyl Palmitate, Caprylic/Capric Triglyceride, Isohexadecane, Silica Dimethyl Silylate, Simmondsia Chinensis (Jojoba) Seed Oil*, Squalane, Mica (CI 77019), Iron Oxide, Cetyl Esters, Titanium Dioxide, Fragrance, Rubus Idaeus (Raspberry) Seed Oil, Tocopherol, Silica
*Organic

*Note: For external use only. Avoid contact with eyes. In case of contact, rinse thoroughly with water.

Share
View full details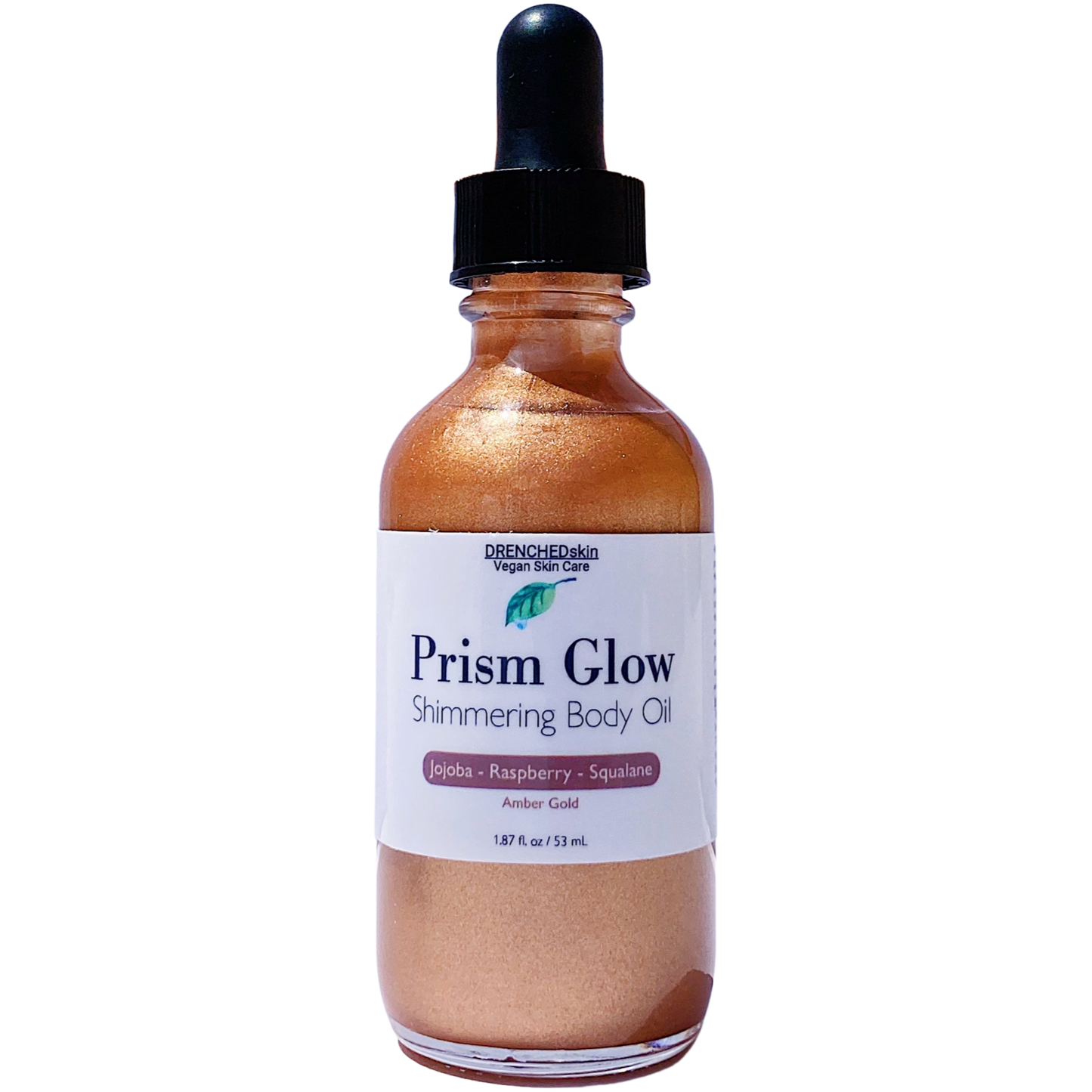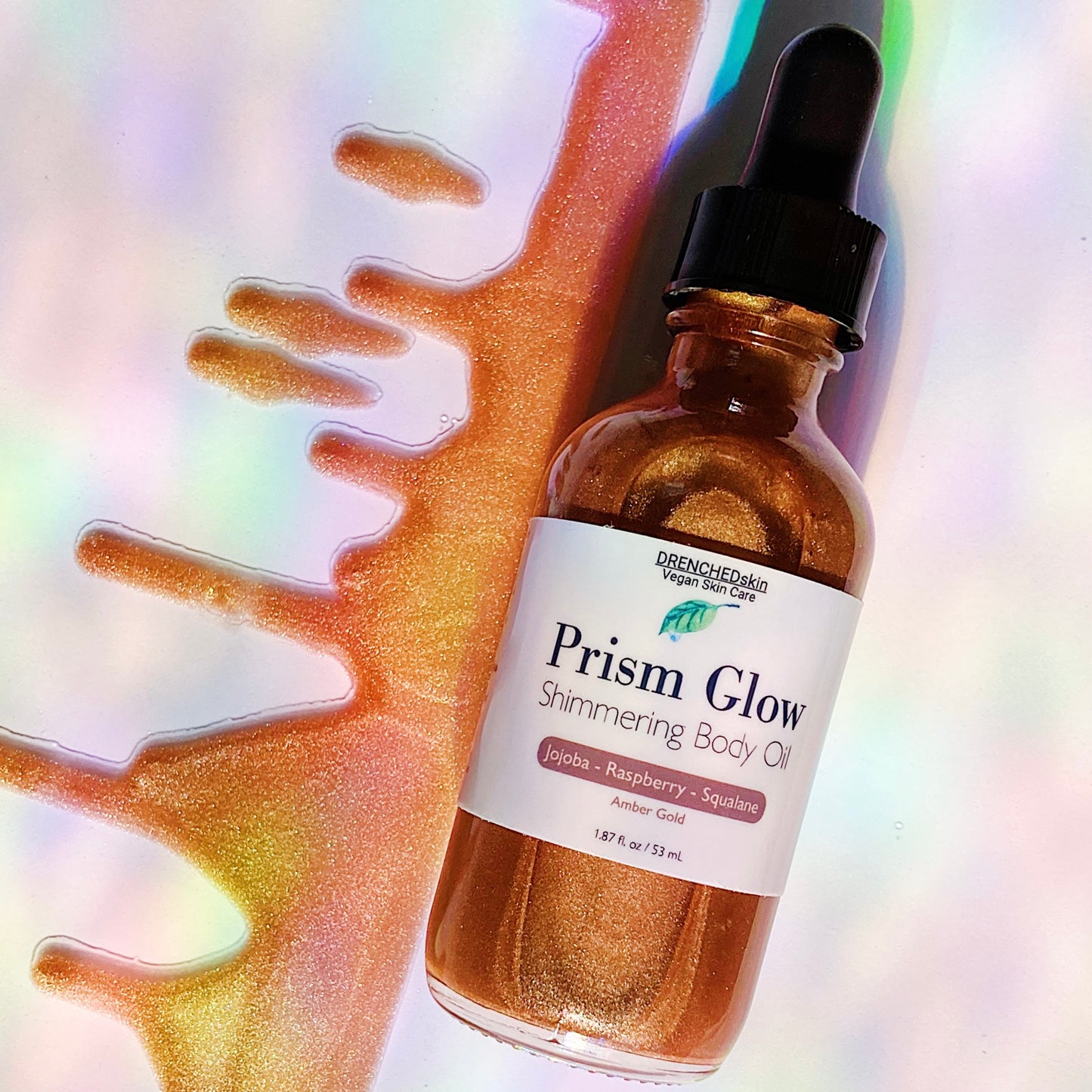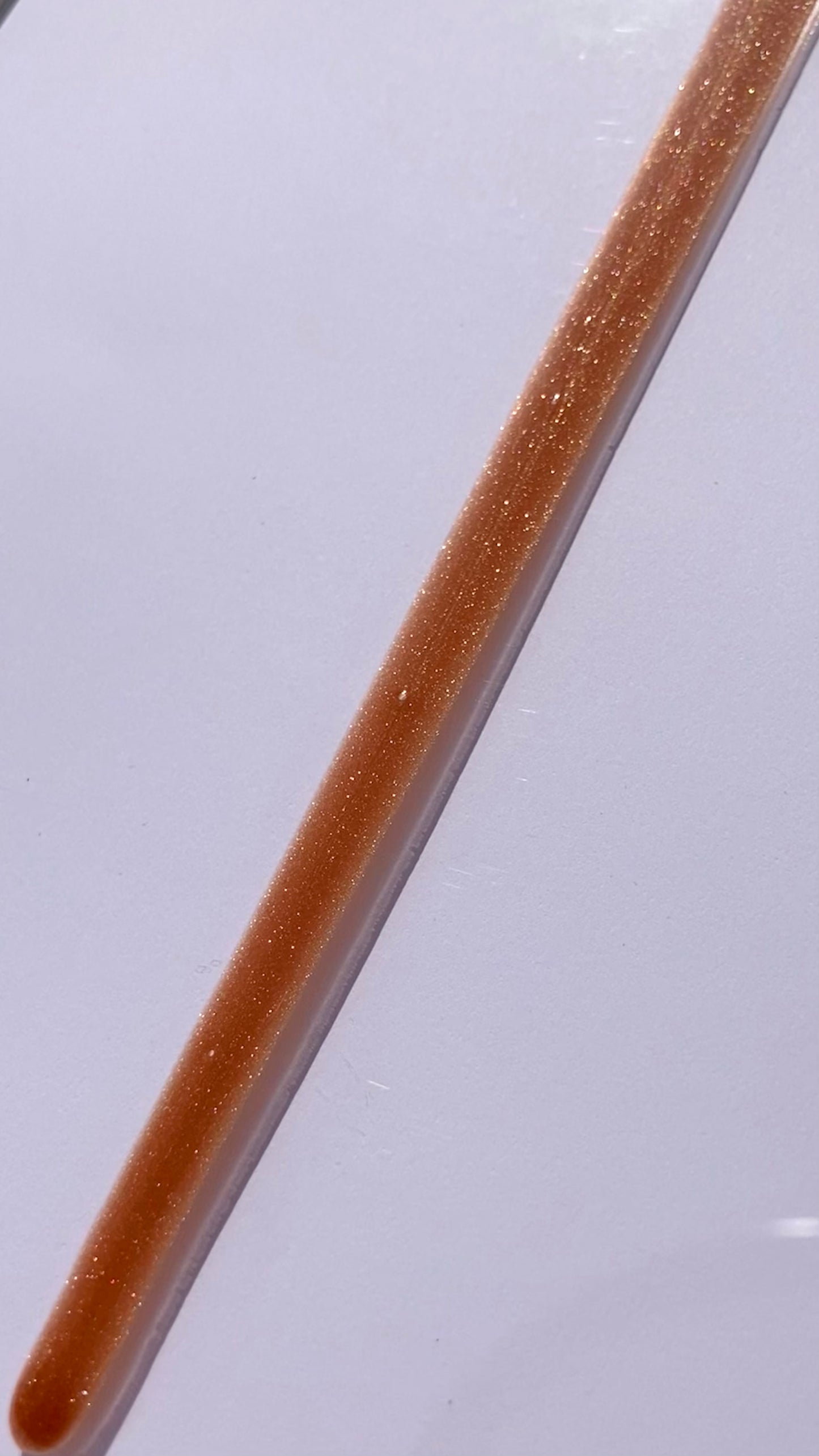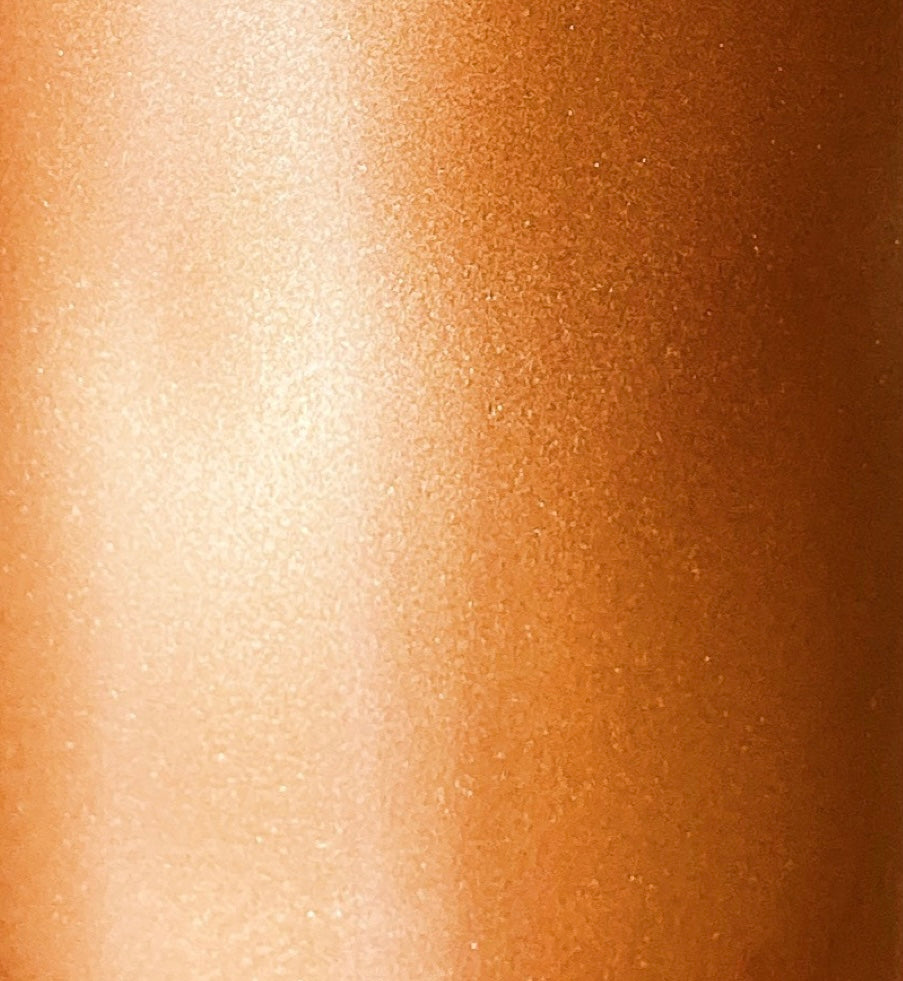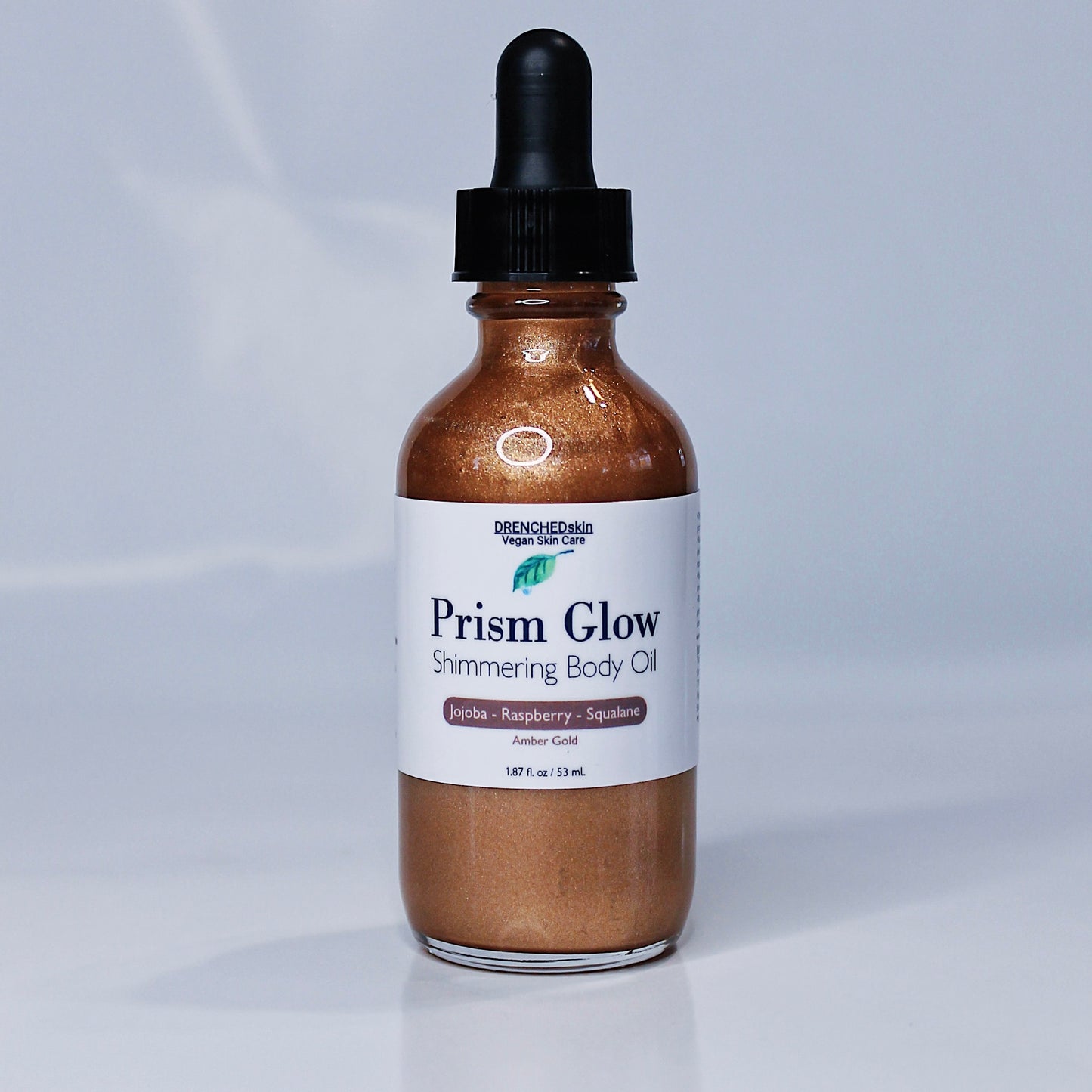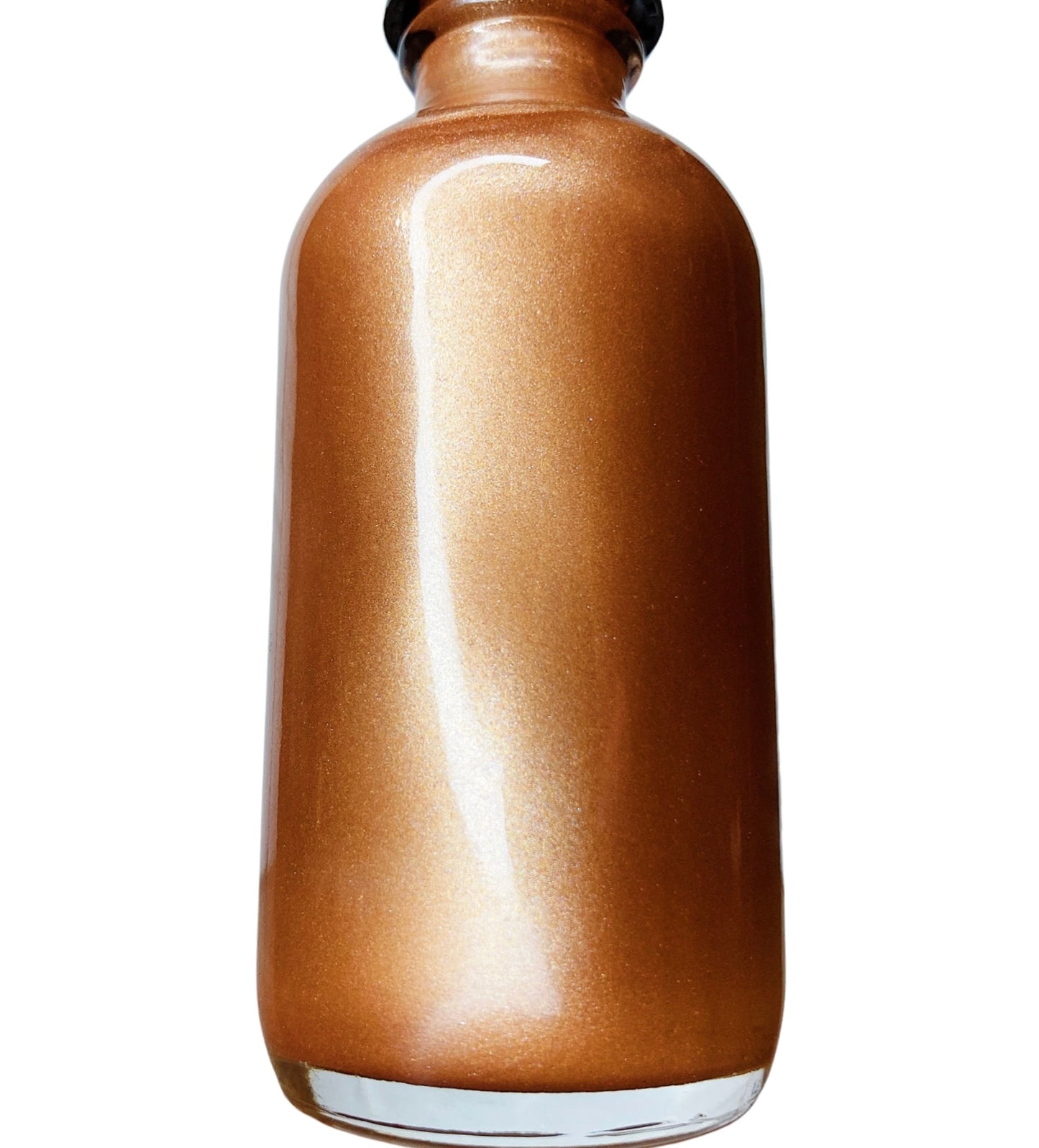 Just the right amount of sparkle✨
I love the consistency of the formula, it's not sticky like some of the shimmer oils I've tried in the past from other brands. it's sparkly and shimmery and smells really good. I took this on a river trip with the girlies and we all wore some on the rafts and we looked 🔥